Roasted Bacon & Broccoli Cheese
Tired of Turkey? If you're looking to create an epic holiday feast, then you have to give this honey glazed bacon with an insane broccoli and cauliflower cheese a go.
It's sweet, it's smoky and it's oozing with cheese - what's not to love on this festive plate?
Ingredients
600g Smoked Streaky bacon

200g Honey
For the roasted cauliflower & broccoli cheese
1 broccoli

Olive oil

Salt

50g Butter

50g Flour
500ml Milk

2 tbsp whole grain mustard

100g Cheddar

100g Comte

50g Parmesan
Pepper

Salt

Sourdough breadcrumbs
Show more
Step 1:
Set the Dome to 250°C.
Step 2:
Place the smoked streaky bacon on a tray and cover with the honey.
Step 3:
Bake in the oven for around 30 minutes basting every 5-10 minutes.
Step 4:
Prep the cauliflower and broccoli into florets. Toss with olive oil and salt.
Step 5:
Roast in the oven for few minutes until lightly charred.
Step 6:
To make the béchamel sauce, melt the butter in a saucepan set over a medium heat. Once it's melted, add in the flour and cook out the flour for a couple of minutes. Now add in the milk slowly whisking until all the milk is incorporated.
Step 7:
Cool over a medium heat, stirring continuously until it comes to the boil, cook on a low heat for - few minutes.
Step 8:
Add the grated cheese, mustard and season with salt and pepper.
Step 9:
Pour the bechamel sauce over the roasted broccoli and cauliflower, top with sourdough breadcrumbs, bake until golden brown on top.
Okay, it is time to turn your Gozney outdoor oven on and get to work! Why don't you share your Roasted Bacon & Broccoli Cheese with us, just use the #gozneykitchen!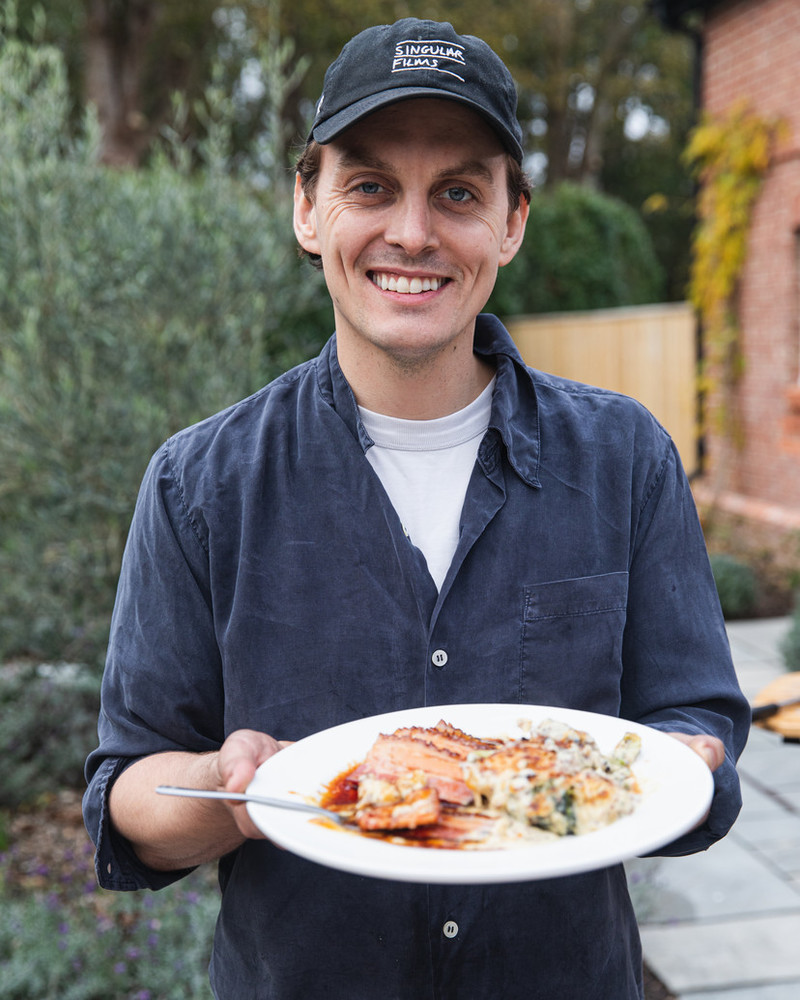 Recipe Contributor
Thomas Straker
Having spent the last decade working in some of London's top restaurants, Tom is now on a mission to bring simple but outrageously tasty, high-quality cooking into people's homes.