Poolish Preferment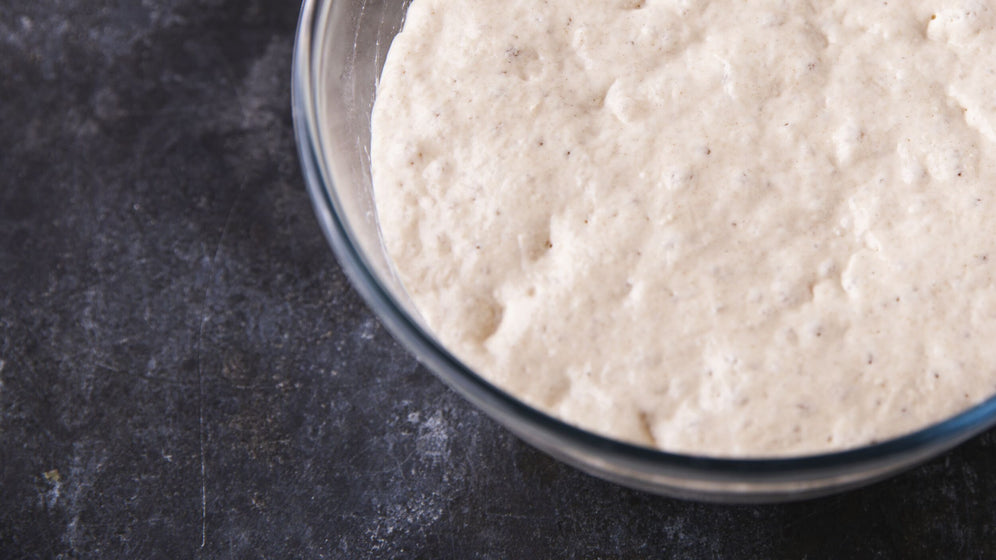 If you've ever wondered how to make your own Poolish (a preferment that will add insane flavour to your dough), then let us show you how.  
Ingredients
Flour – 75g. 2.6 oz (Hi-gluten bread flour 13-14%)
Protein - Instant or Active dry yeast – .19g
Ice cold water 75g/2.6oz. (Divided into 80%/5%/15% when using a mixer560g/35/105g)
Show more
Step 1:
Combine all ingredients in a bowl and whisk together. 
Step 2:
Allow to sit at room temp for 12 total hours or once the preferment has doubled in volume it is ready to use in a recipe. 
Recipe Contributor