Mexican Pizza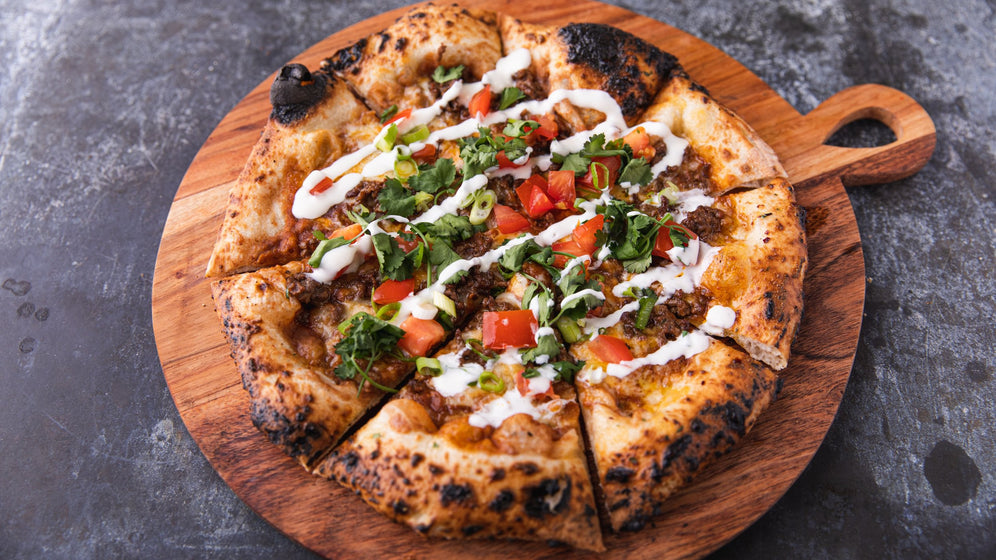 Everything you love about Tacos, on a pizza. This pie is packed full of Mexican flavours, taking inspiration from a well-known taco-joint and creating a unique version, cooked in Roccbox, by the incredible @devouredpopup.
Ingredients
Refried Beans (½ can / 213g)
Ground Beef (½ a pound / 226g)
Enchilada Sauce (1 cup / 236g)
Sour Cream (½ a cup / 4oz / 113)
Spring Onions (2 tbsp / 1oz / 28g)
Colby Jack Cheese or Monterey Jack or Cheddar (1 cup / 128g)
Taco Seasoning Packet (1 packet)
Diced Tomatoes (½ a cup / 113g)
Show more
Step 1:
Make your taco meat mix, by heating ground beef and taco seasoning in a hot cast-iron pan. Cook at around 300°C/572°F in your Roccbox or Dome until browned through.
Step 2:
Next, heat up your refried beans in a saucepan (adding a little water to soften them). 
Step 3:
To assemble, spread a thin layer of refried beans along the base of your pizza dough and top with a layer of enchilada sauce.
Step 4:
Once you have your bean and sauce base, add your cheese. Go light on your base ingredients, or it will weigh down the dough. 
Step 5:
Add the taco meat and place the pizza in your Gozney Pizza Oven at 400°C/752°F.
Step 6:
After cooking fully, garnish with fresh diced tomatoes, spring onions, and drizzle of sour cream. YUM!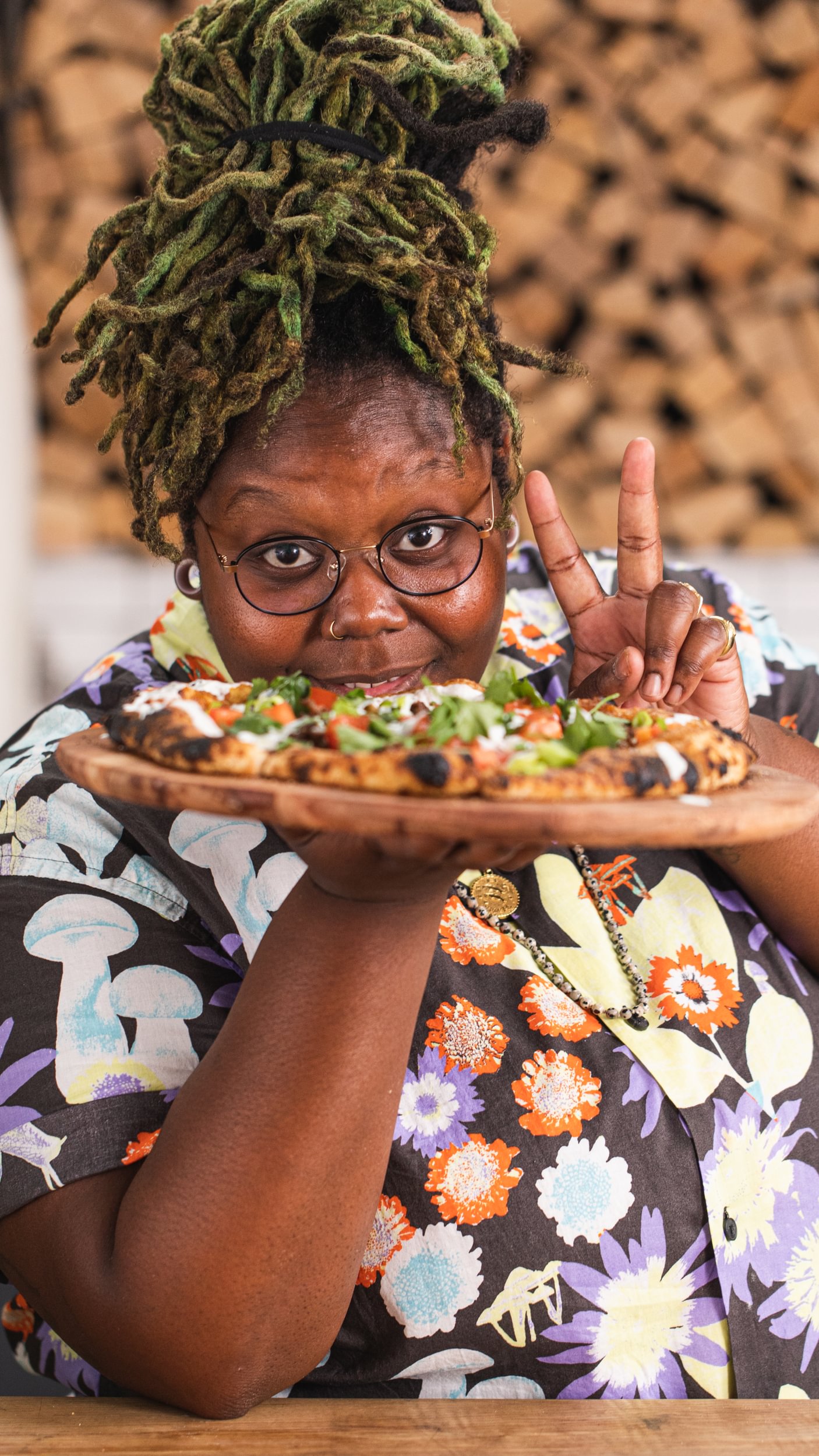 Recipe Contributor
Jhy Coulter
Chef Jhy aka Jhy-Sizzle-Patty of Devoured Pizza in Kansas City, MO is inspired to create dishes that give your palette a nudge by using a combination of ingredients in ways that make trying something new fun and exciting.