Venison Heart Flatbread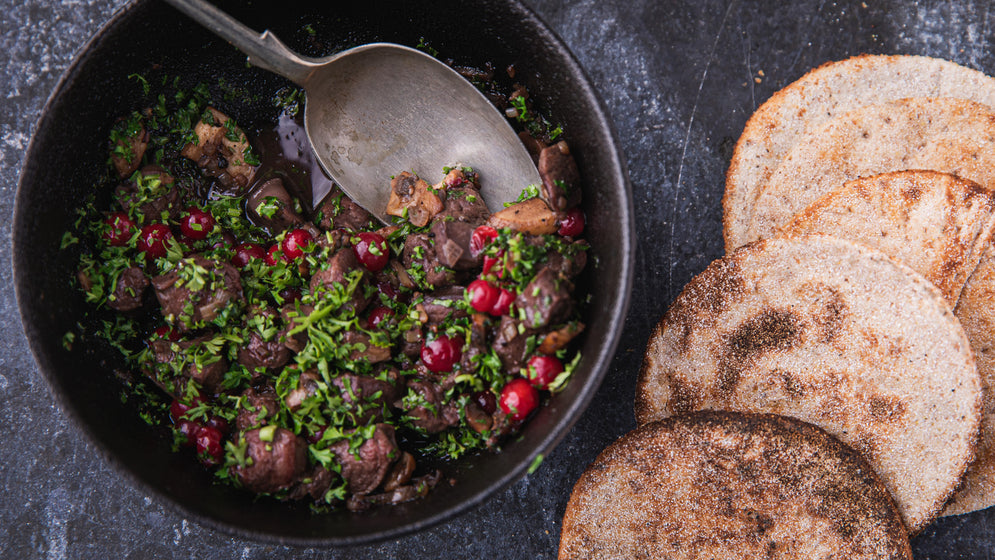 If you're looking to try something new, this Venison heart flatbread is a culinary masterpiece by the legend that is @niklasekstedt.
Cooked in Dome, and combining some incredible flavours, this is a must-try for those looking to expand their wood-fired repertoire.
Ingredients
For the Swedish flatbread
200g Wheat flour

200g Rye Flour

300ml water
1 Venison heart, diced

Parsley, chopped

Mushrooms, chopped
Shallots, chopped

Lingonberries
Show more
Step 1:
Heat a small cast iron pan in the Dome or Roccbox for around 45 minutes. 
Step 2:
To create the flatbread dough, combine all the ingredients and then knead. Allow it to rest overnight.
Step 3:
Finely chop the shallots, mushrooms and parsley. 
Step 4:
Trim the venison heart and cut into slices. You can use beef as an alternative. 
Step 5:
Roll out the flatbread dough.
Step 6:
Cook the flatbread in your Gozney outdoor oven at around 480°F/250°C.
Step 7:
Once your pan is heated in the Dome, add in the shallots, mushrooms, parsley, lingonberries, venison heart, all spice butter and cook through. 
Step 8:
Serve the venison heart mix inside the flatbread 'tacos'. Enjoy.
Okay, it is time to turn your Gozney outdoor oven on and get to work! Why don't you share your work with us, just use the #gozneykitchen!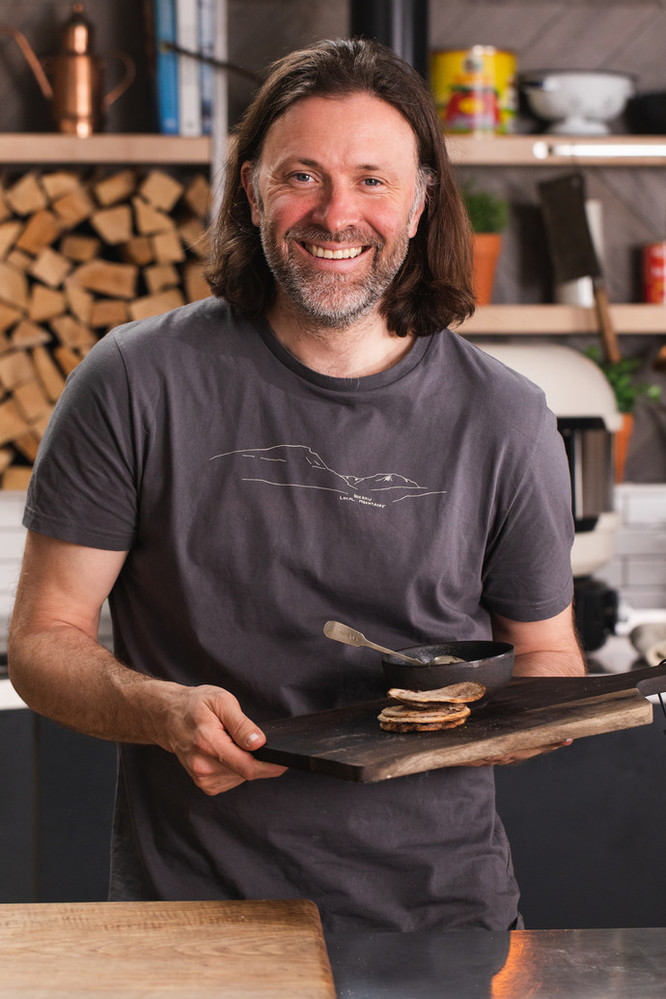 Recipe Contributor
Niklas Ekstedt
Niklas Ekstedt is a Swedish Michelin star chef with restaurants in London and Stockholm. He is a gastronomical legend and master of fine-dining, fused with live-fire cooking.