Valentine's Pizza
Feng Chen is back with a pizza fit for the season of love! This Valentine's Day, add a little spice to your date night pizza with this Pepperoni special.
Topped with buratta, this is a show-stopper that is guaranteed to impress. So whether it's galentine's, valentine's or just a night in with your Gozney pizza oven, hit save and give this one a go.
Roccbox Link
Roccbox Link 1
Infrared Thermometer Link
Infrared Thermometer Link 1
Get notified when available
Ingredients
High-quality tomato sauce

Mozzarella

Grana Padano

Basil

Pepperoni
Show more
Step 1:
Preheat your Roccbox or Dome to 400°C. Open out a dough ball to a circular base using your favourite method, top lightly with tomato sauce, grana padano, mozzarella, basil and pepperoni.
Step 2:
 Create the arches of a heart-shape by using a finger to drag one point of the crust towards the centre of the pizza and pressing into the base to seal in place.
Step 3:
On the opposite edge of the crust, use two fingers to press and gently pull the dough to form a point.
Step 4:
Transfer to a Gozney launch peel. Ensure that you have dusted the peel with flour first to avoid the dough from sticking. Gently re-adjust the heart-shape of the pizza before launching into your Gozney oven.
Step 5:
Allow the pizza to bake for 20-30 seconds before turning it with a Gozney turning peel. Turn every 20-30 seconds, baking the pizza evenly on all sides of the crust until baked to the colour you like.
Step 6:
Top with burrata and enthusiastically drizzle hot honey over your creation!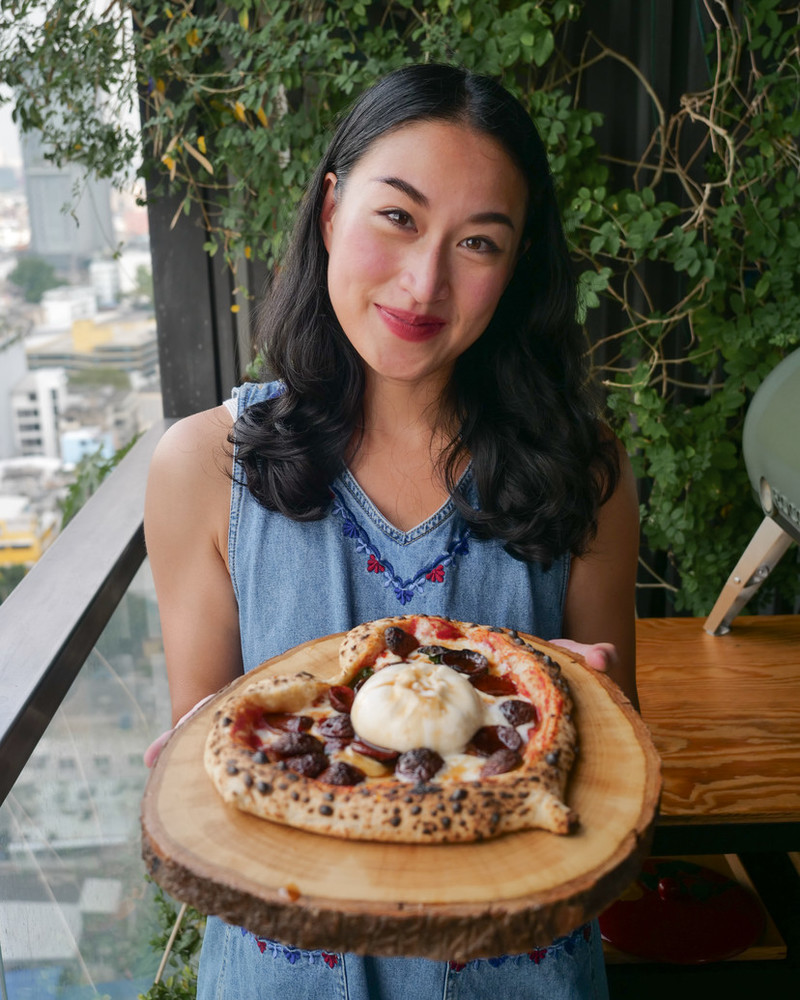 Recipe Contributor
Feng Chen
Feng Chen aka @leopardcrust is the queen of making the most imaginative pizzas, famous for their perfect leopard spotted crusts.