Sweet Potato Pizza
This sweet potato pizza by Hanna and Manel from @addictedtohumus is simple and easy, but full of flavour. Combining sweet potato, garlic and mushrooms it's a must-try.
Time to fire up your Gozney pizza oven!
Ingredients
5 mushrooms

100g grated vegan cheese

300g sweet potato chopped

1 head of garlic

1 cup soya milk
Pinch of salt

Caramelised onion
Show more
Step 1:
Cover the sweet potato and the garlic head in aluminium foil and bake in the Roccbox (while heating up for the pizza) until soft – around 20mins.
Step 2:
Blend the sweet potato, garlic, salt and soya milk to create a sauce.
Step 3:
Cut the mushrooms into fine slices.
Step 4:
Open the pizza dough and cover with the sweet potato sauce.
Step 5:
Top the pizza with mushroom slices and cheese, and caramelised onions.
Step 6:
Bake at 450°C in Gozney pizza oven for around 60-90 seconds.
Try out this delicious Sweet Potato Pizza this weekend and share it with us using #gozneykitchen.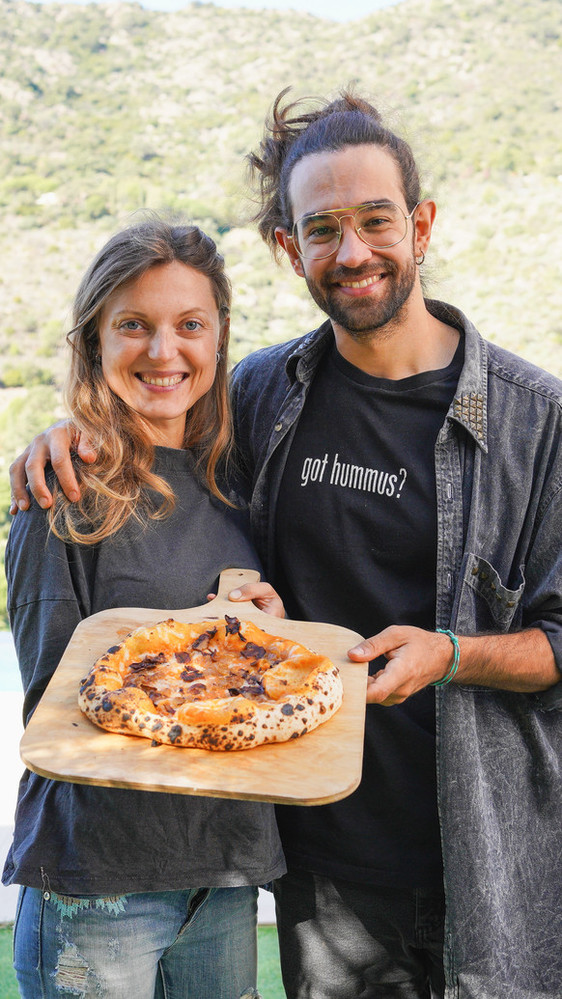 Recipe Contributor
Addicted to Hummus
Manel and Hanna from @addictedtohumus are two travellers that love to eat good food every day. They specialise in turning traditional recipes into tasty vegan versions.