Pizza Savoyarde
Pizza Savoyarde. It's indulgent, warming and a cheese-lover's dream. Transport yourself to the French Alps with this unbelievable masterpiece, cooked in Roccbox by @chefthombateman.  
Ingredients
150g Maris piper potatoes (boiled, and peeled)
150g smoked bacon lardons
Show more
Step 1:
Fry the bacon lardons in a pan in your Roccbox or Dome with a little oil at 350°C. Add the onions for the last 2 minutes. 
Step 2:
Grate the garlic into the crème fraiche and season with salt and pepper. 
Step 3:
Stretch out your pizza dough (simple pizza dough recipe) and spread over the crème fraiche. 
Step 4:
Top with the bacon, potato slices and Reblochon cheese. 
Step 5:
Cook in your Gozney pizza oven at 350°C until the cheese is oozing and molten. 
Step 6:
Finish with grated parmesan, chives and a drizzle of olive oil. Enjoy.  
Okay, it is time to turn your Gozney pizza oven on and get to work! Why don't you share your work with us, just use the #gozneykitchen!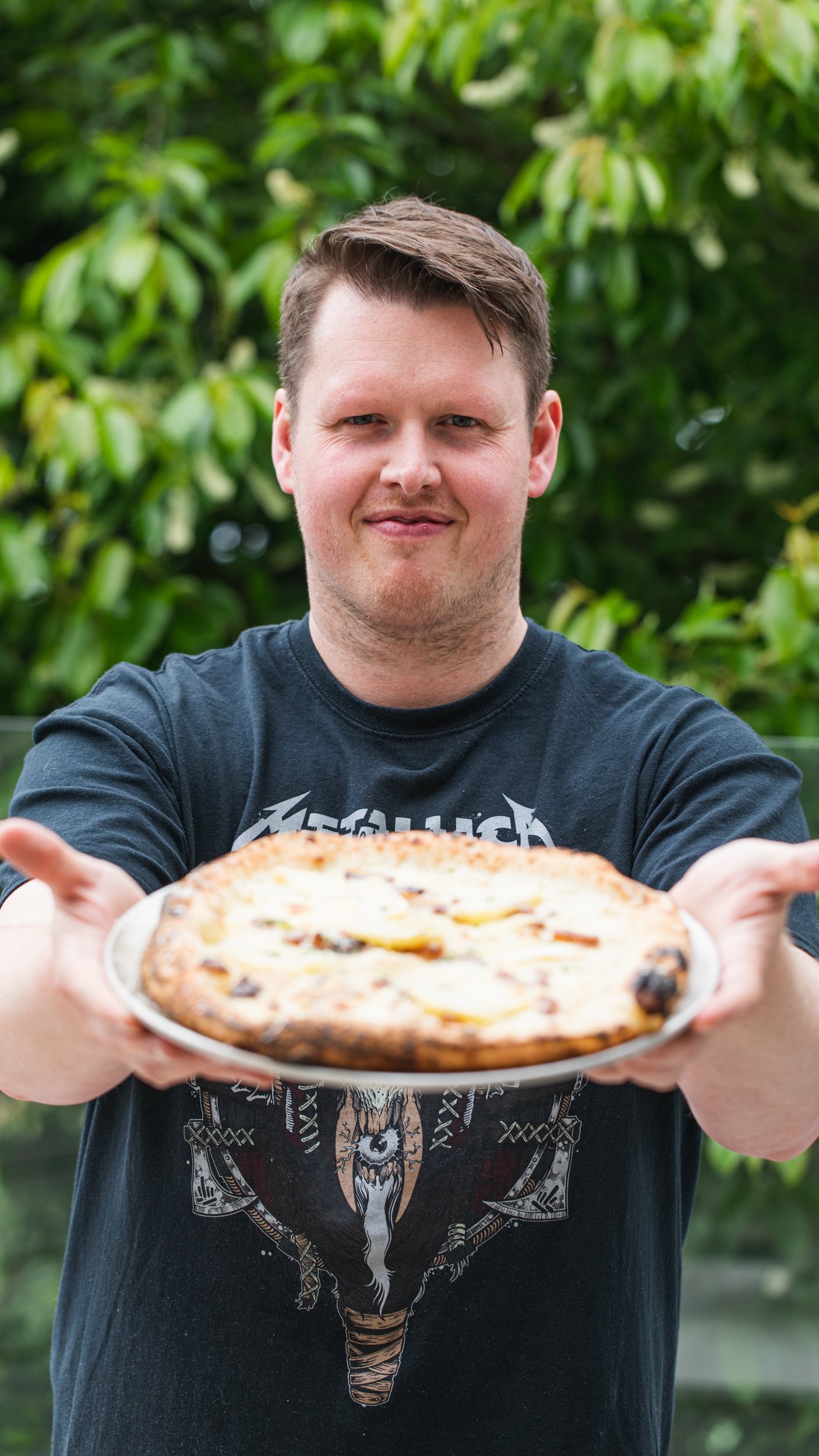 Recipe Contributor
Thomas Bateman
Thom Bateman is the Chef Patron of the Flintlock at Cheddleton in Staffordshire which was recently awarded 2 AA rosettes. He's also a big hit on TikTok, sharing recipe inspiration to a loyal following of over 300,000 people.