Cheesy Garlic Bread
What's better than hot, oozing garlic bread? How about hot, oozing garlic bread WITH CHEESE thanks to Adam Purnell (aka @shropshire.lad).
Combining mozzarella, cheddar and halloumi, this is the ultimate cheesy garlic bread that is going to please the masses - trust us.
Ingredients
Pizza dough base

1 bulb of garlic
Softened butter

Handful of fresh parsley

A couple of sprigs of thyme

200g Cheddar

200g Mozzarella
1 Block of halloumi

1 tbsp of rapeseed oil
Show more
Step 1:
Wrap a bulb of garlic in foil and pop into the mouth of the oven from cold, this will roast as the oven warms for about 20 mins.
Step 2:
Once soft, squeeze out the garlic into a bowl with softened butter, fresh parsley and thyme to make the garlic butter.
Step 3:
Open up your pizza dough, and then spread the garlic butter over the base.
Step 4:
Then add the cheddar and mozzarella and topped off with thin slices of halloumi.
Step 5:
Bake in your Gozney outdoor oven at 400°C until cooked.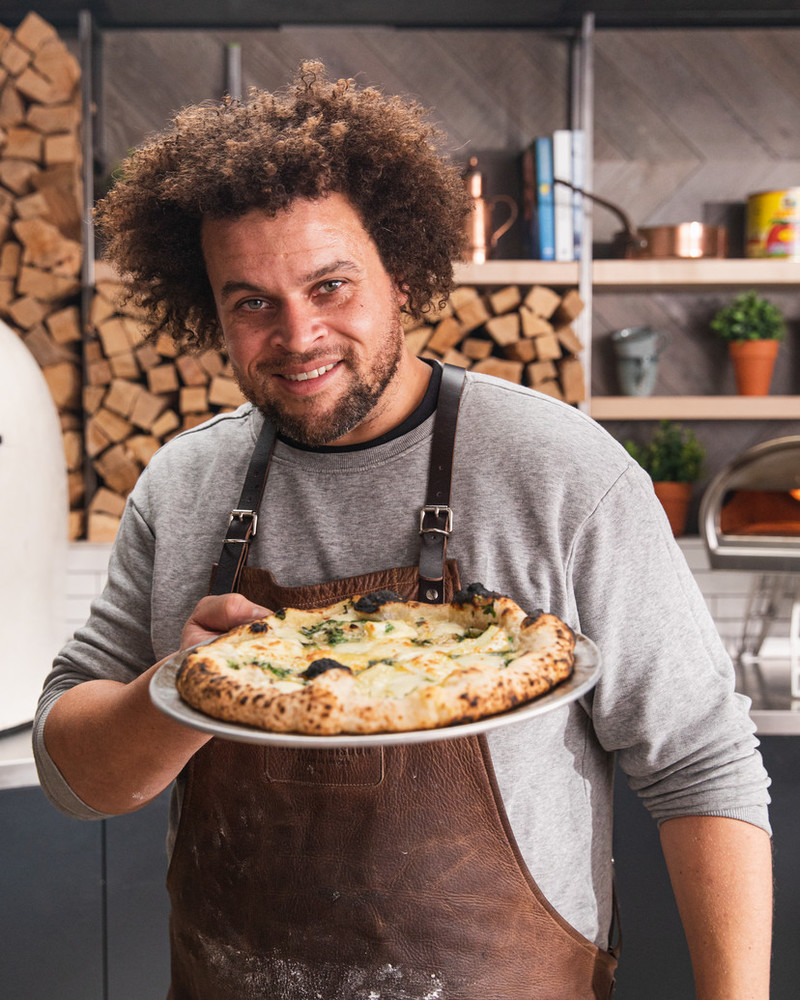 Recipe Contributor
Adam Purnell
Otherwise known as 'Shropshire Lad', Adam Purnell is an epic self-taught home cook and outdoor cooking pro, who's loves to make outrageous meals with fire.